Gold Membership

Silver Membership

Gold Membership (September 1st- May 31st) $500

Silver Membership (November 4th- March 31) $250

Buy Now
USD

$500

Buy Now
USD

$250

Group Lessons

Group Lessons are one hour (2-4 Wrestlers) 2-$25 per person, 3-4 $15 per person.  Payment due at time of lesson. 

Freestyle/Greco Package (April 1 - May 31) $125


Buy Now
USD

$125

Private Lessons

Private Lessons are  one hour (Must have a parent present) $50.  Payment due at time of lesson. 

Membership/Packages do not include $20 entry fee for Kids State and also does not include entry fees for out of state tournaments.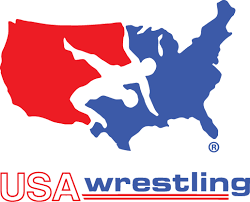 Get a USA Wrestling Card
1. Go to http://www.usawmembership.com/ (credit card needed)
2. If you had a USAW card previously, log in to renew membership. Contact Coach Jim for USAW #.
3. First time getting USAW card? Create an account.
4. Fill out form (make sure to list the Crusader Wrestling Club for club) and make payment.
5. Print a copy of USAW card and bring to practice.